D4G
Through DESIGN FOR GOOD 24hr design-a-thons, talented design professionals are brought together with worthy nonprofits to increase impact by shining a light on their missions and causes. DESIGN FOR GOOD is a national movement among graphic designers to support social change.
The Design Reveal for our last D4G San Bernardino County was a great success! Five teams presented creative and compelling marketing materials to their assigned nonprofit organizations. Their efforts generated $25k in pro bono assistance that will shed spotlight on important causes. The event took place at The Headquarters Coworking Space in downtown San Bernardino.
The directors of DESERT MANNA, A CORE SOLUTION, CASA OF SAN BERNARDINO, REACH OUT and SANTA CLAUS, INC. were on-hand for the presentations that focused on strategy, storytelling and visual communications. Kudos to graphic design students at Cal State San Bernardino and The Art Institute of California Inland Empire who went beyond expectation in developing a wide variety of media collateral, including postcards, websites, campaign buttons, social media posts and mock billboards.
Each of the nonprofits selected do essential work in their communities. DESERT MANNA offers shelter and needed food to residents of the High Desert; A CORE SOLUTION, provides families with utility assistance, financial literacy, and life coaching in Victorville; CASA OF SAN BERNARDINO connects foster youth with advocates to help them maneuver the court system as well as life; REACH OUT, an Upland-based nonprofit has many successful programs that strengthen families and spread awareness of health careers; SANTA CLAUS, INC. provides essential clothing and empowerment services to San Bernardino county families during Christmas time and throughout the year.
Last October, four nonprofits took part in DESIGN FOR GOOD Riverside County. Groups benefiting included Fair Housing Council of Riverside County, Childhood Cancer Foundation of Southern California, Voices for Children of Riverside County, and Axis Foundation. Each group received design collateral that will be used to jump start efforts to attract new donors, volunteers and media attention – which in turn should bring additional resources to serve needy families.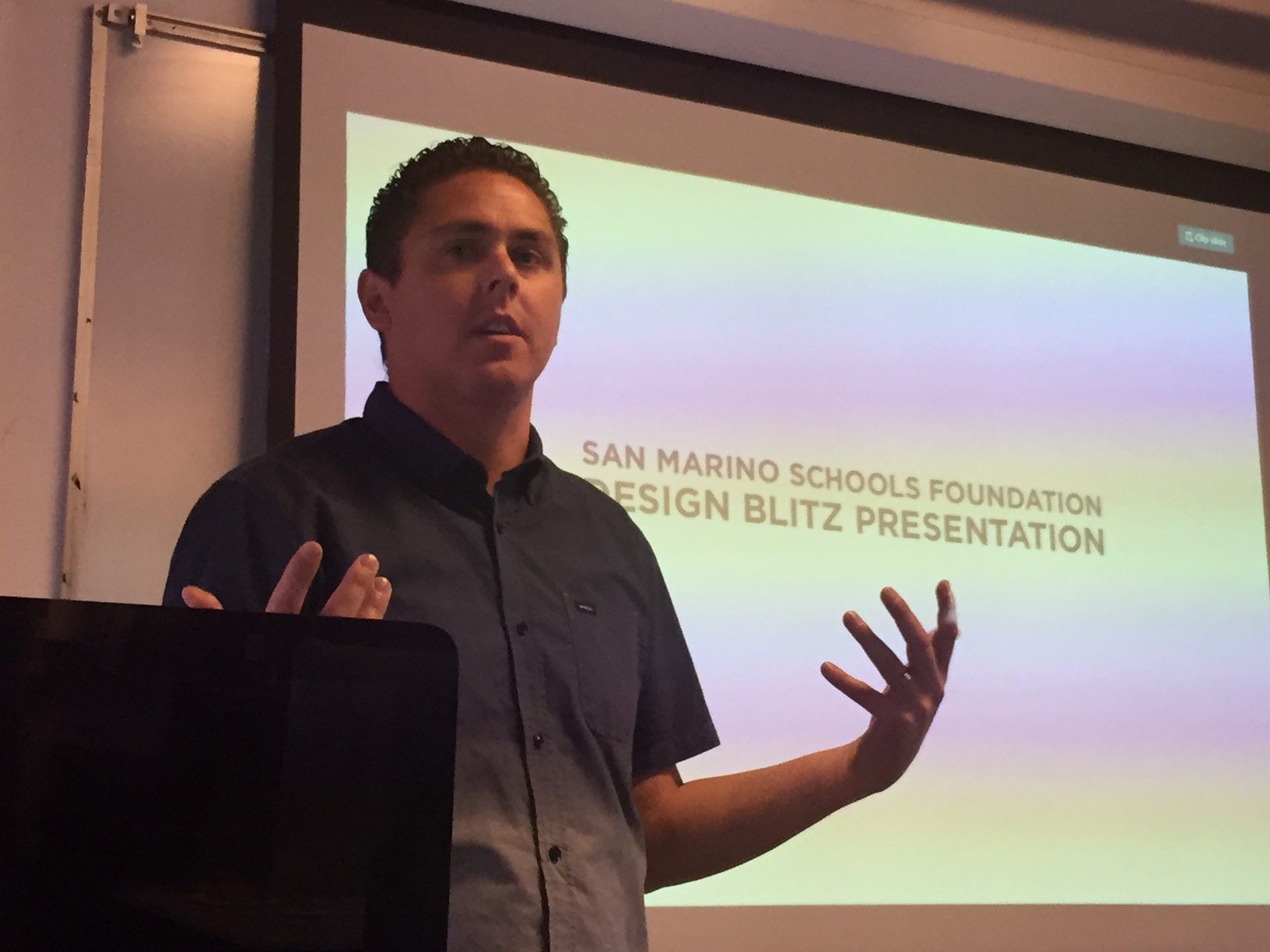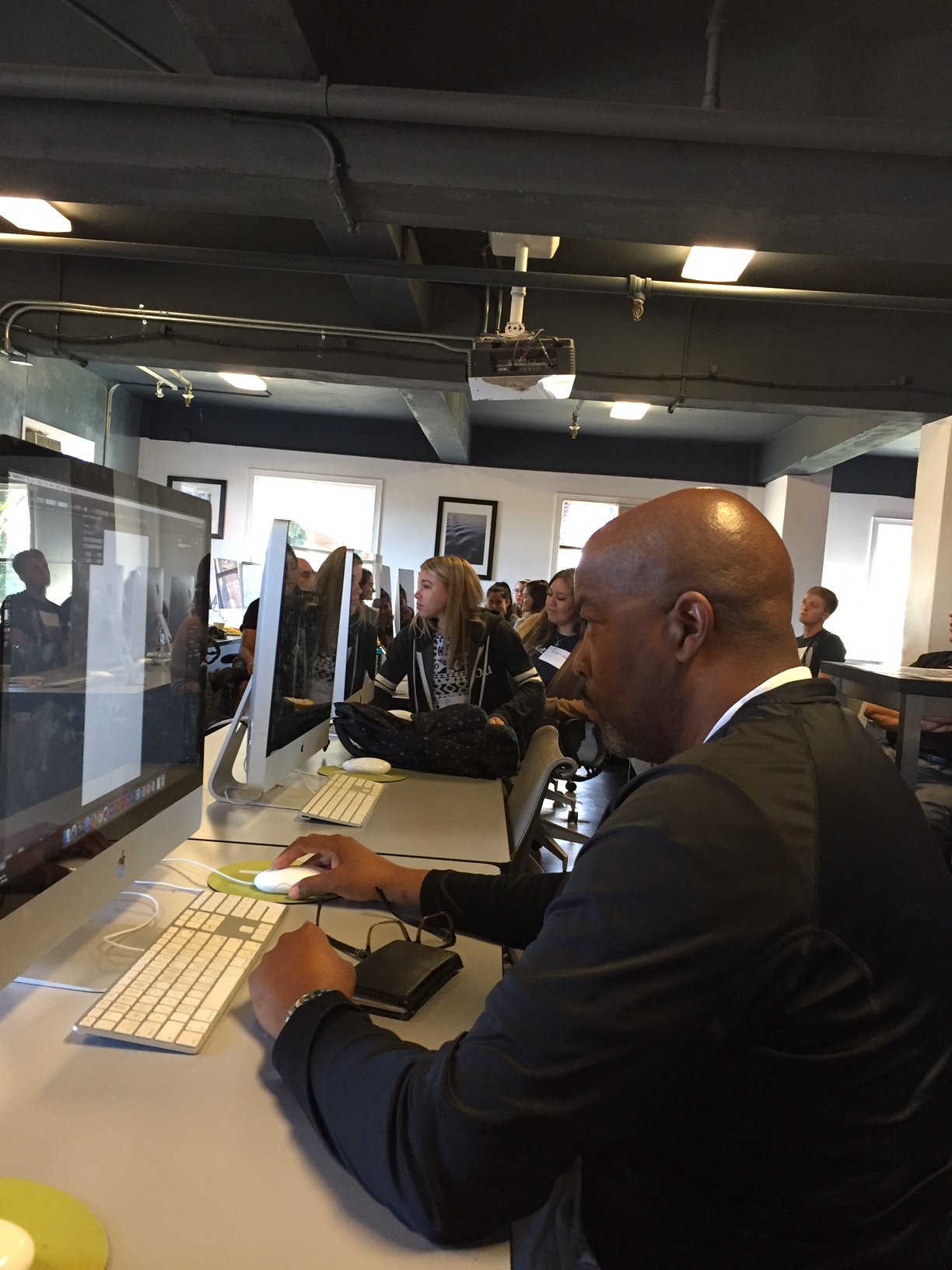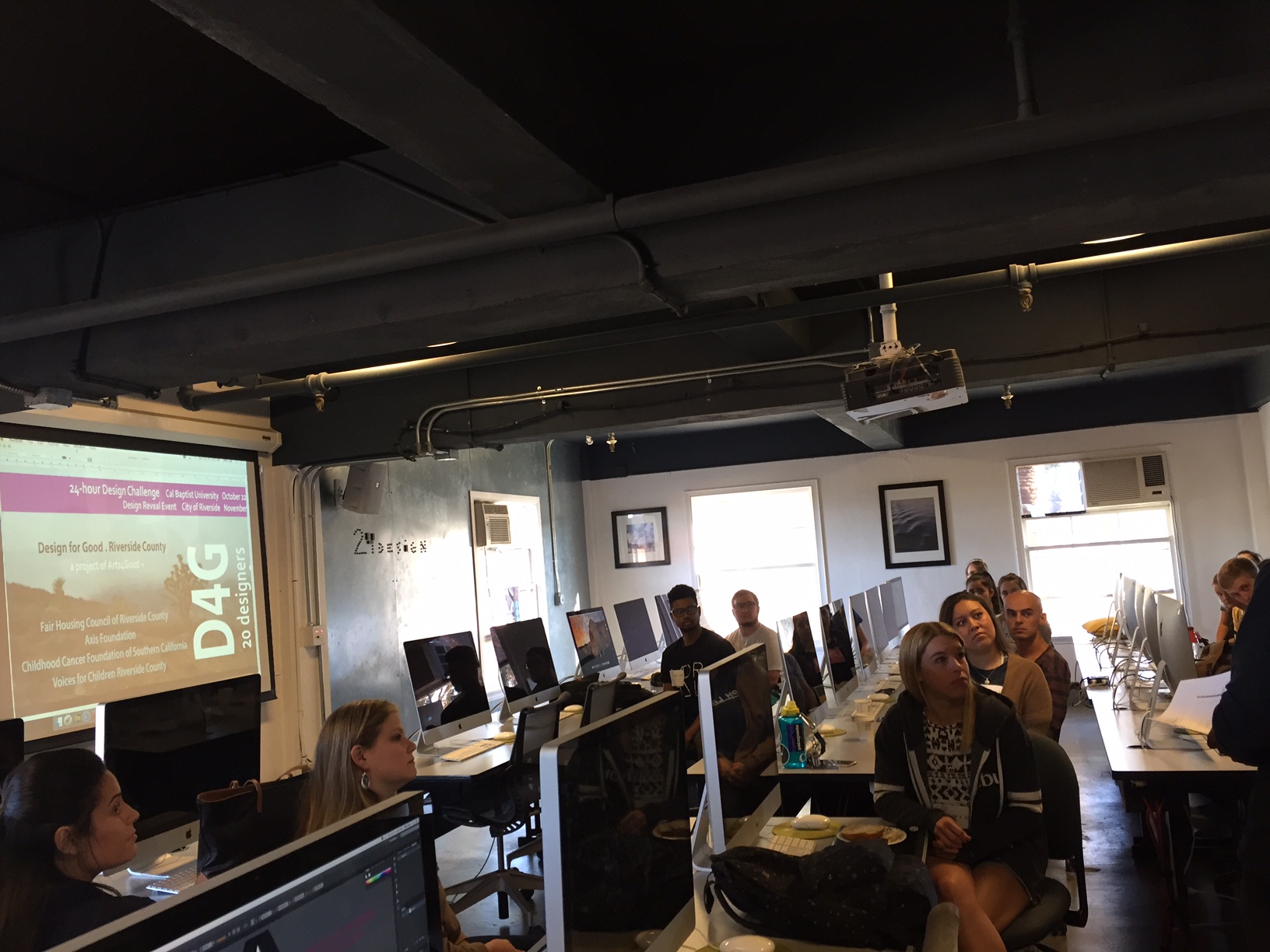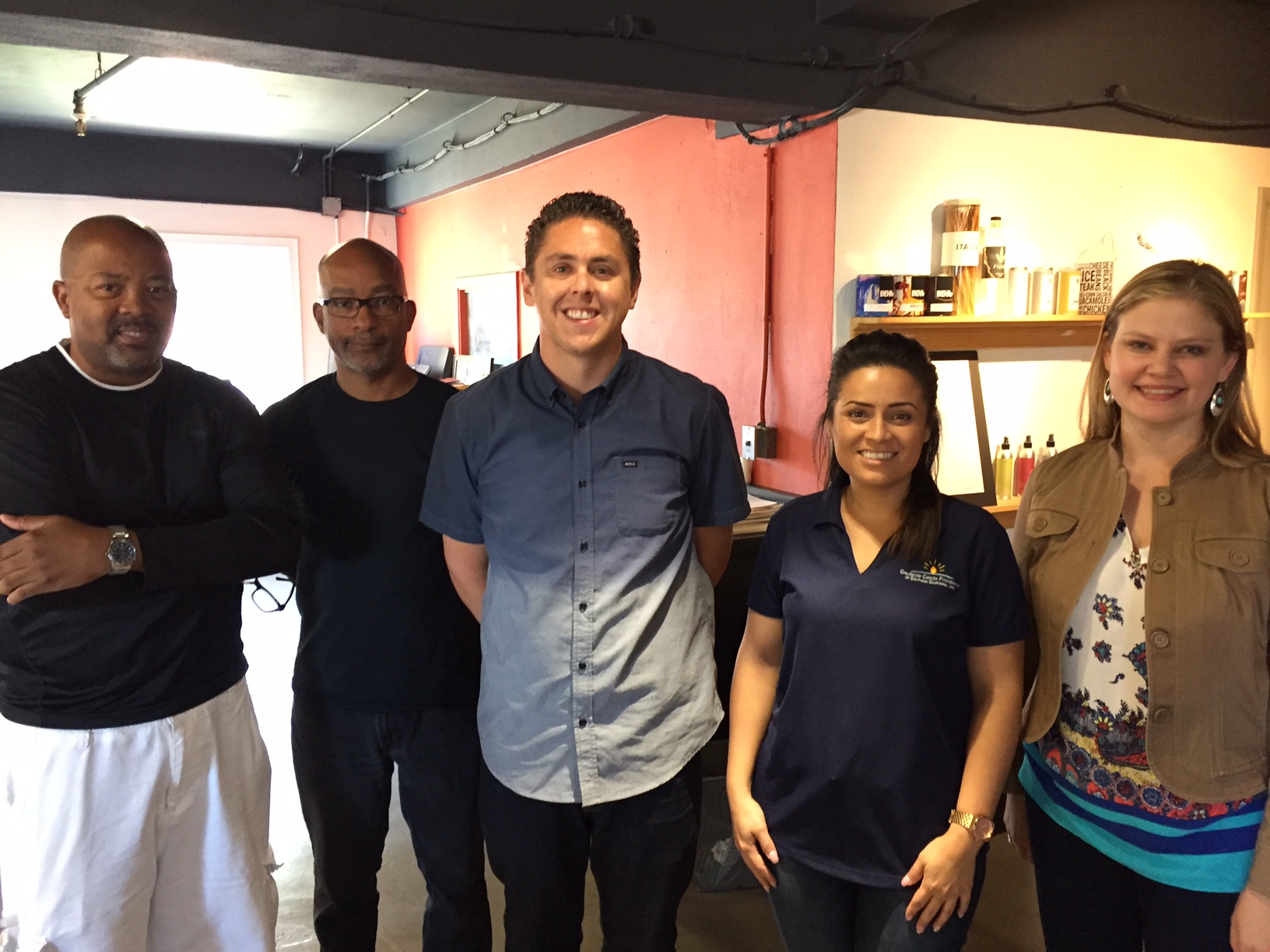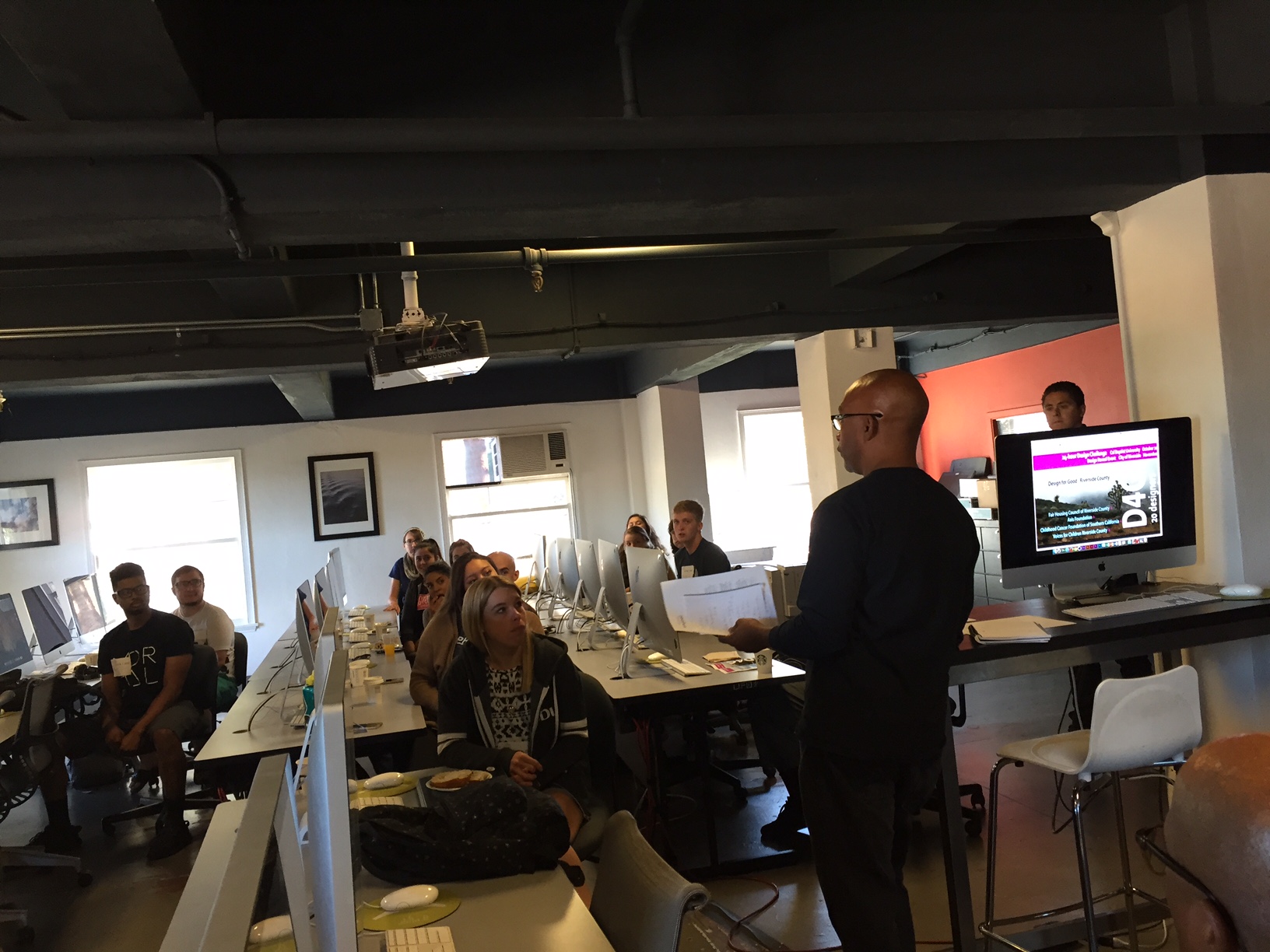 DESIGN FOR GOOD is a national movement initiated by the design guild AIGA (aiga.org), seeking to ignite design-driven social change. To become a DESIGN FOR GOOD Event Sponsor, contact us on Twitter @arts4_good and Instagram @arts4good.